Take Your Print Operation To The Next Level
.
With seven production facilities on four continents, a strong portfolio of clients in over 110 countries and a high-performance continuous improvement culture, Apex's value proposition is founded on developing solutions to satisfy the complex challenges our customers face every day.
Introducing the First Accurate and Repeatable Volume Measurement System.
Endorsed by Apex.
Apex and Microdynamics have partnered to create the only complete 3-in-1 measurement system in the world. Apex's state-of-the-art software and calibration plates pair with the MicroDynamics Veritas© to provide you with the most comprehensive laser inspection process the industry has to offer.
Get a Quote
Apex Anilox Calculators
This calculator is a guide to help customers understand the implications of choosing extreme Anilox engravings. The recommendations are presented as visual images and the associated volume and screen number. Apex can advise pros and cons of anilox specifications to help you decide on the specifications for your needs. We have incorporated 30+ years of Anilox experience and combined it with the latest technology in the industry.
Check It Out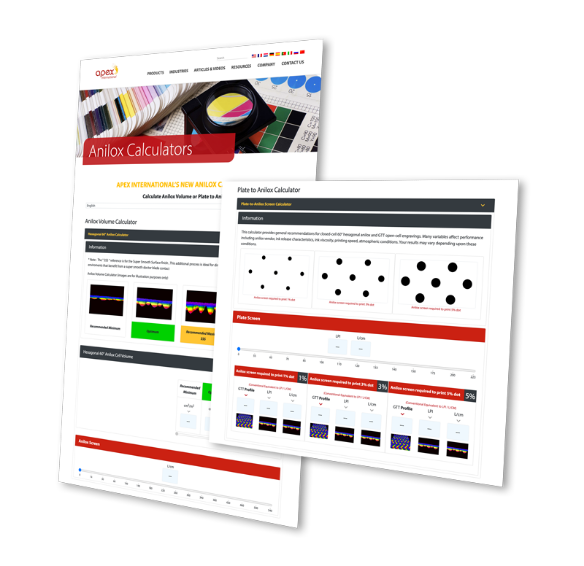 What Our Clients Say
.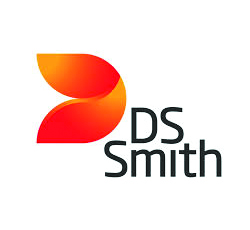 "Through various internal printing tests and an exact matching of ink and plate we are able to realize all printing requirements with only one roll set. Because of this fact our conscious decision for the GTT Technology is positive and future-oriented in every respect. At our Mannheim location two printing machines are fully equipped with GTT: the Göpfert Ovation with 6 GTTCORR L rolls and the Martin 718 with 11 GTTCORR L rolls."
Oliver Sprengart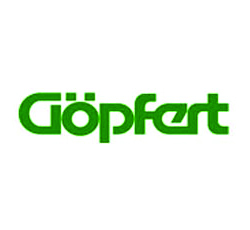 "We see in Apex GTT the most innovative anilox technology that meets our high quality standards simply the best. This is why we establish an important, strategic cooperation with Apex and will standardly recommend all new machines with GTT – rolls in future times. Numerous of our machines worldwide are already equipped with the GTT technology, which makes it clear for us that the market has realised the many benefits of this technology and knows how to apply it."
André Göpfert
"The machine operators, on both shifts, are overwhelmed with the new GTT Anilox roll's performance. We definitely will continue to monitor and review the print quality."
Ronnie Watson

"I am very happy with the results using the C21 anilox and have achieved very good densities on the material we are using for our new project.  It has also been used on other jobs which had been double hit with opaque white and are now just been hit once using the GTT C21 Anilox."
Michael Preston
"The most crucial decision criteria for the investment in GTT was GTT's outstanding consistent ink transfer. Due to this it is possible for us to achieve clear printing results with excellent quality -200lpi jobs are printed with perfect clean dots – job after job. Competing with offset printing is very realistic now."
Waldemar Franczak

"With Apex GTT we selected a high-tech tool that gives us the highest degree of control around the ink transfer. At the same time we were able to reduce our aniloxinventory, thus saving a significant number of set up anilox roll changes across the business on a daily basis."
Dennis Patterson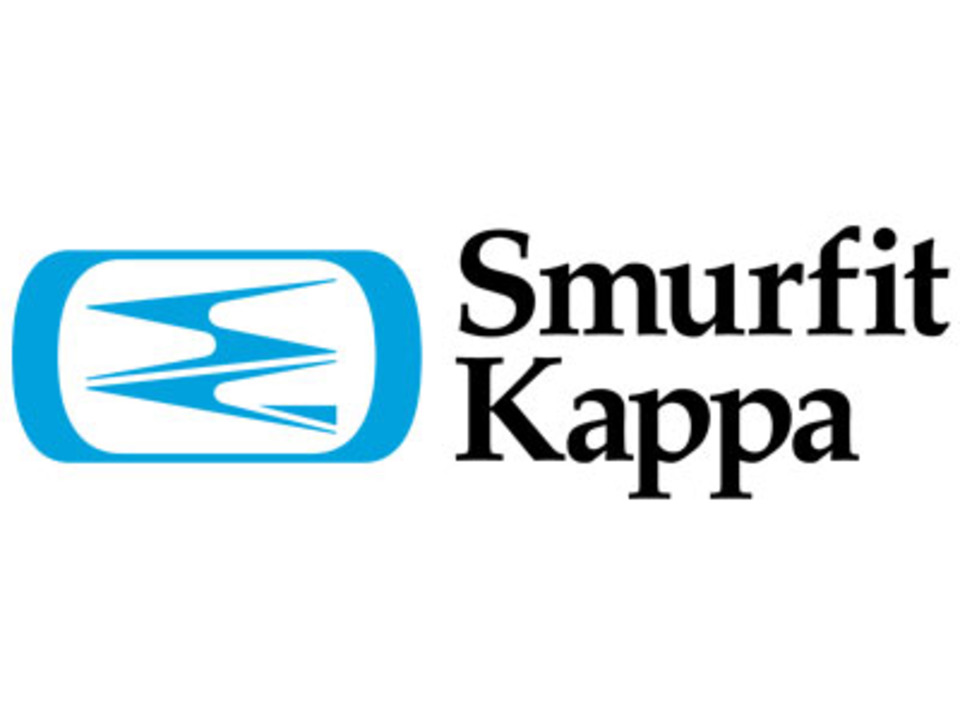 "Apex International is a strategic preferred supplier to the Smurfit Kappa group. Smurfit Kappa is very satisfied with the high quality products & the good cost of ownership. Together with Smurfit Kappa, Apex International is developing a high level of service and optimum cost of capital."
Peter MacDonald

"Applicator/Doctor rolls supplied by Apex are precision components. That is what it takes to produce Flat, Well Bonded, Dry Sheets at design speed."
Karsten Jordan
Ready to Run a Leaner,
Meaner Print Operation?
We understand that customers aren't just looking for products. They want solutions that will materialize into cost savings and increased efficiencies for their business. That's why we've developed a diverse set of solutions with a successful track record of helping companies improve their operations.