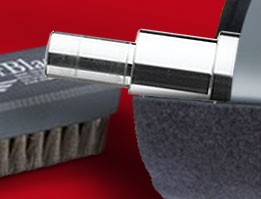 In order to keep your sleeves, your rolls and even your plates in a good shape, Apex co-operates with Bicarblast to offer certain indispensable maintenance products, such as covers and brushes.
Features
Brushes
 are available in:
Stainless steel (for ceramic rolls)
Phosphorbronze (for chrome rolls)
Nylon for your printing plates
Anilox roll protection covers
 preventing rolls from damaging, available in:
Plastic (washable)
Felt (breathable)
Skai (durable)
Benefits
Longevity of your rolls/sleeves Control over your print process, when keeping your rolls in a good shape. Fast & Flexible, order from stock online through our partner Bicarblast.
Clean your anilox in a safe way. Liquids for daily & periodical cleaning!
Clean your anilox in a safe way. Liquids for daily & periodical cleaning!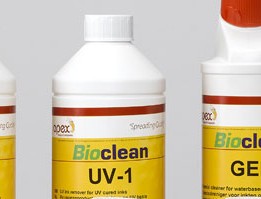 Features Bioclean Liquids
Apex offers a wide range of cleaning liquids for daily and periodical cleaning of anilox rolls, plates, etc. The liquids are user- and environmentally friendly. Different products are available for Water based inks, UV inks or Solvent based inks.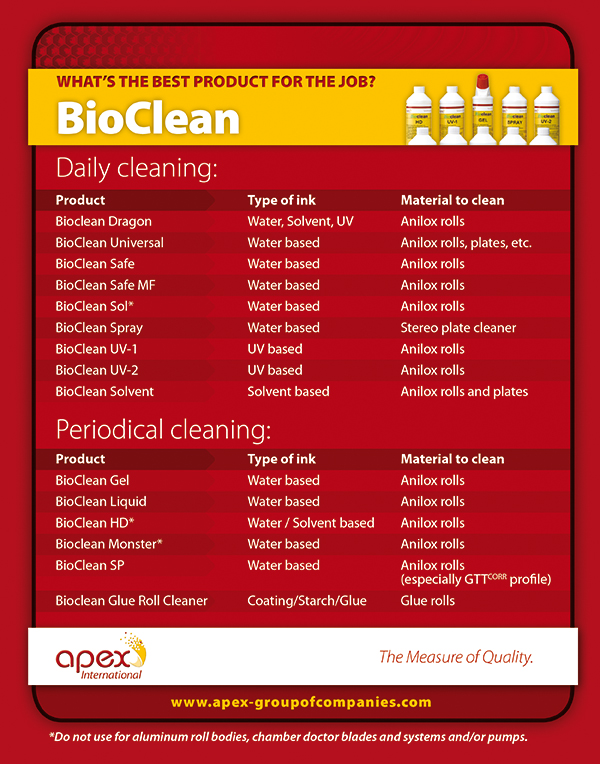 Mixing Device:
A mixing device is offered to mix cleaning liquids with water easily. The working method is simple: one hose leads to the container filled with cleaning liquid, while another hose is directly connected to the water supply. By pumping water into the device a suction effect is created. You can mix 1:10 automatically.
BioJet Equipment
The operator- and environmentally friendly method for deep-cleaning anilox rolls.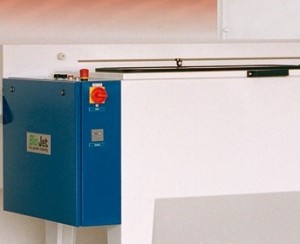 A total cleaning package engineered and supported by the world's leading Anilox manufacturer. For the BioJet deep-cleaning procedure, we use Sodium Bicarbonate powder to clean the rolls. Apex has an exclusive co-operation with BicarBlast Eersel/NL for a cleaning service in/out house.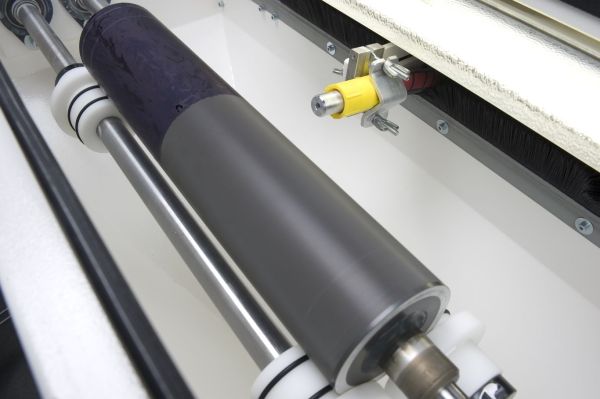 Features
 BioJet Mechanical equipment for the deep-cleaning of anilox rolls:
BioJet In-Press for cleaning (in the machine) and Cabinet (outside the machine) Operator- and environmentally friendly
Safe way of cleaning anilox rolls without damaging them
All types of inks, water-, solvent based and UV inks and even 2 – component coatings can be removed.
Benefits
 BioJet deep-cleaning method:
Longer lifetime of the rolls
Always an optimal ink-transfer capacity
Immediately after cleaning the roll can be installed onto the press (no cooling down needed; no unnecessary long downtime).