Empowering Corrugated Converters with Innovative Anilox & Glue Roll Technology
We understand your needs. We speak your language. We innovate to your standards and above.
At Apex International, we have a long history of providing innovative anilox and glue set solutions for the corrugated printing and manufacturing industry.
Our focus has always been on empowering the customer with high quality products and service to achieve the growing demands of this dynamic industry. Apex International is the proud manufacturer of the UltraCell anilox engraving and Accora glue set solutions, proven to increase productivity and board & print quality while reducing production waste and downtime. We take a value-added approach to corrugated printing and converting, helping you maximize production for ultimate profitability.
Request a Quote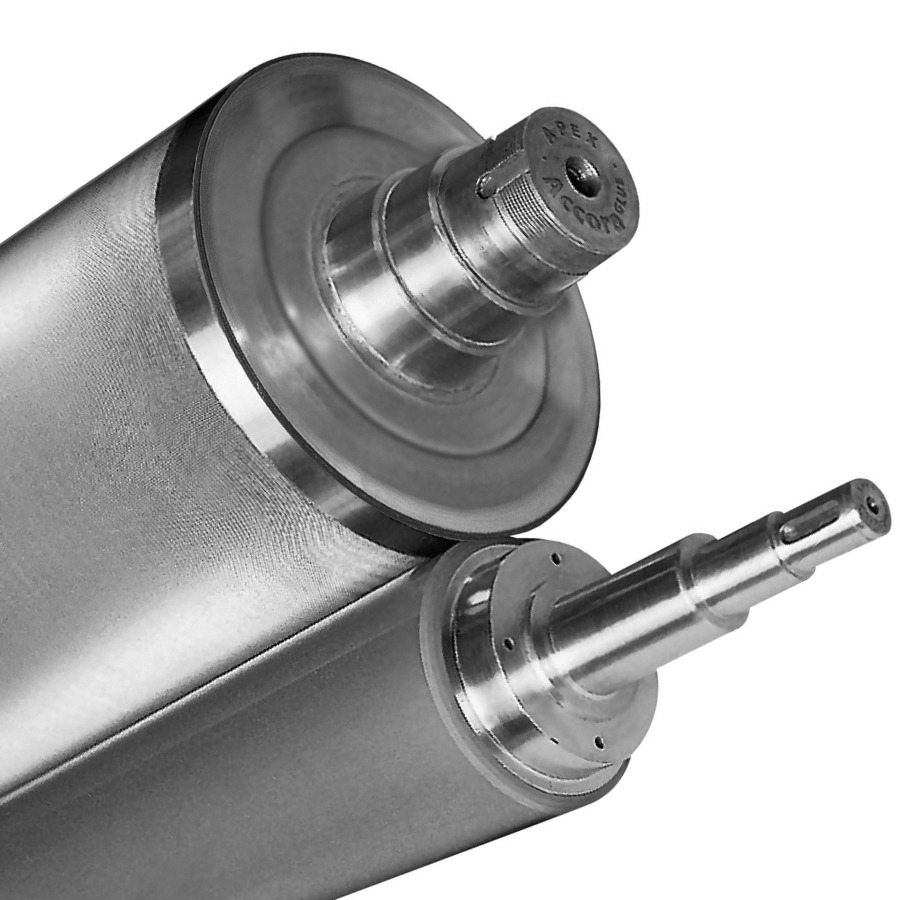 UltraCell Laser Engraved Anilox
HD Flexo Quality for Corrugated Printing
UltraCell engraving technology takes conventional laser engraved anilox rollers to the next level.  With UltraCell's super-dense, low-porosity, non-wetting ceramic coating, you can expect longer roll life, consistent cell volume and improved print and press performance overall. Take full advantage of your conventional engravings with this advanced anilox roller solution from Apex International.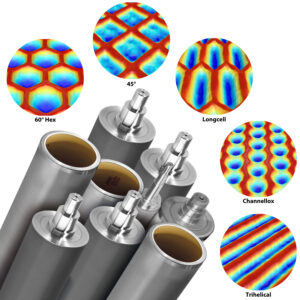 Accora Glue Set & Doctoring Rolls
Precision Starch & Glue Metering
Easy on starch, high on quality. Accora glue sets are built tough for the corrugated manufacturing process, delivering an incredibly precise amount of starch glue for high quality board manufacturing. Manufacturers can reduce glue, starch and water consumption while eliminating board defects and roll corrosion from their production. For unmatched performance, choose Accora from Apex International!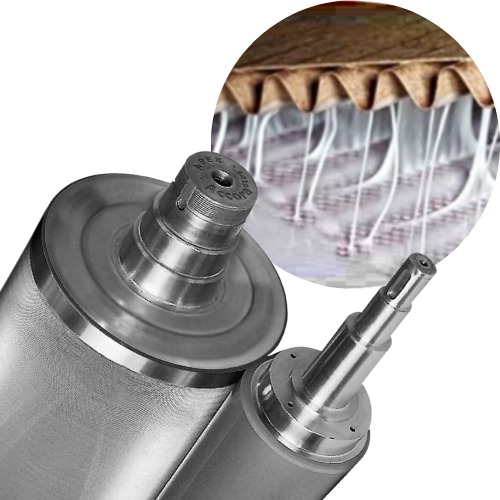 Specialists In Corrugated Printing & Converting
Consultancy & Support
Communication is at the heart of what we do. We work closely with our customers to truly understand their needs before identifying the right solutions for their unique situations.
Robust & Reliable
With over 30 years experience in advanced metallurgy and precision engravings, Apex roll solutions are built tough to withstand the demands of corrugated printing & production.
Waste & Cost Savings
The innovations within GTT anilox rolls and Accora glue sets are proven to reduce raw material waste and downtime, engineered to optimize performance, cleaning, and maintenance.
Precision Engineering
From the glue to the ink, Apex's patented and proprietary metering solutions are manufactured with the highest quality materials, to the tightest OEM tolerances, and quality controlled throughout production for the highest board and print quality imaginable.
Print Quality
With growing demands for higher quality corrugated printing, Apex engravings,GTT and UltraCell, help boxmakers achieve the vibrant, detailed graphics found in the eCommerce, DTC, and retail packaging markets.
Board Quality
Accora glue sets maintain the most controlled, uniform and straight gap across the width of the glue set, down to 0.0178 mm / 0.0007″, resulting in high quality board with minimal starch and glue consumption.
Optimizing Performance In:
Corrugated Printing Resources & Insight