Stop Endless Volume Debates With Your Anilox Supplier
.
Are you tired of being stuck in the middle between an anilox supplier and a microscope supplier? Apex is the only anilox supplier that fully supports the MicroDynamics Veritas device with an associated calibration plate and dashboard for anilox volume readings.
No more wasted time on making print samples to calibrate. No more awkward discussions on measured volume. No more endless debates if the volume is correct or not. Apex offers you the full solution to assess, monitor, and control your incoming anilox rolls.
Request a Quote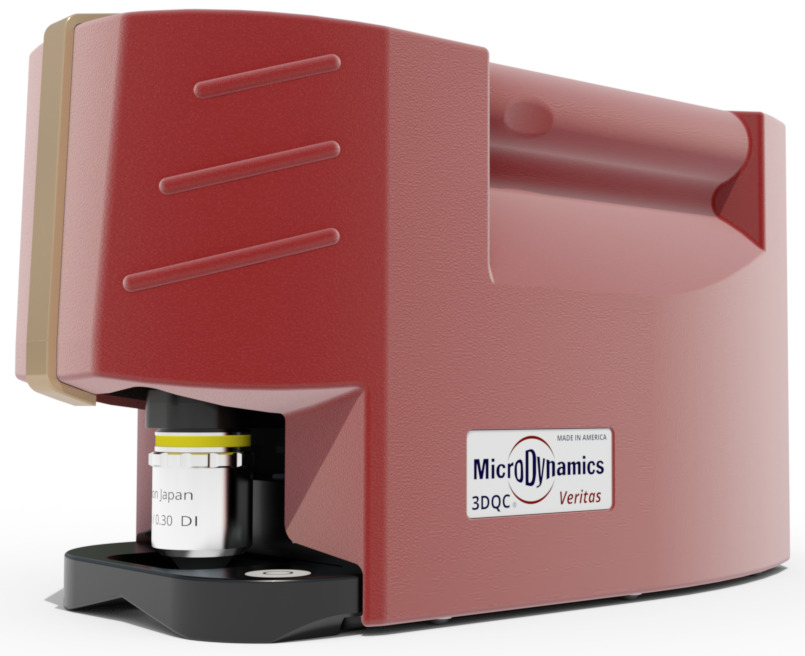 Hardware and Software
In One Package.
Only With Apex.
Apex and MicroDynamics have partnered to create the only complete 3-in-1 measurement system in the world. Apex's state-of-the-art dashboard software and calibration plates pair with the MicroDynamics Veritas© and its MicroScan3© software to provide you with the most comprehensive laser inspection process the industry has to offer.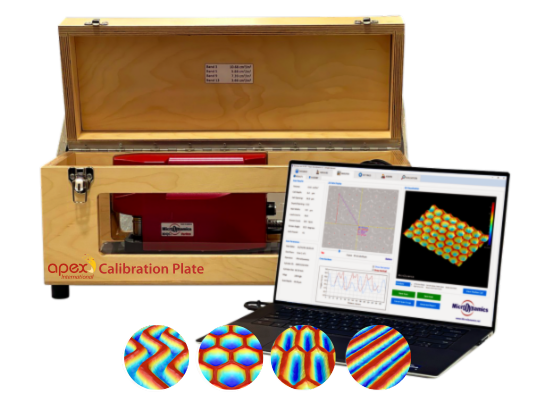 Fast
Get your data faster with scan times less than eight seconds (and getting faster). Locking USB and power connectors offer secure, reliable data transfer at super-fast USB 3.0 speeds.

Tough
With rugged external housing and internal optics engineered for increased dust resistance, 3DQC Inspection Instruments are built to withstand the rugged conditions of print production environments.

Accurate
White light interferometry offers the gold standard in anilox volume measurement accuracy for engravings of all depths. Its speed, ease of use, and accuracy combined with a 1% measurement repeatability cannot be matched by any other optical technique.

Flexible
A wide range of line screens and engraving types can be measured, allowing you to cover your whole roll inventory.
The Apex
Calibration Plate
Apex offers the only custom-built calibration plates that pair with the 3DQC Scope to provide exceptional calibration accuracy resulting in performance levels that will consistently meet and exceed expectation.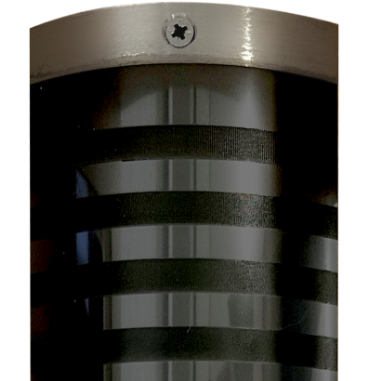 Why Did Apex Choose Innovate
Anilox Measurement?
As the world's largest supplier of anilox and metering rolls and sleeves, Apex has been the leader of innovation for the last 30 years. As a key supplier to the print industry, we fully understand that print production methods and machinery have evolved significantly over the years. Apex embraces these print enhancements and as an organization, we fully support the management philosophy of – "if you can't measure something, you can't manage it. "
With the knowledge that the industry is improving, Apex developed a unique internal microscope device monitoring software that controls all 18 of the 3DQC devices that we have within the organization. Creating these platforms puts Apex in full control of our devices and the accuracy of our anilox volume measurements. We want to offer the same technology to you.
Instant Daily Calibration
Test each of the 18 devices in the test environment to ensure they are accurate and stable.
Each device is against a pre-calibrated test plate to ensure that the readings are stable daily.
Simplify the Complexity of Measurement
Measure and report on the many print process parameters that can affect the ink transfer.
Consolidate the various portable microscope measuring tools that differ in technology and results.
Control the impact of the environment that the measurements are taken in.
It is easy to see the clear benefit of creating a true industry standard. It is difficult for an end user to lock down any supplier to an apple for apple volume reading with alternative devices and tools. This leads to frustration, inconsistency, and confusion.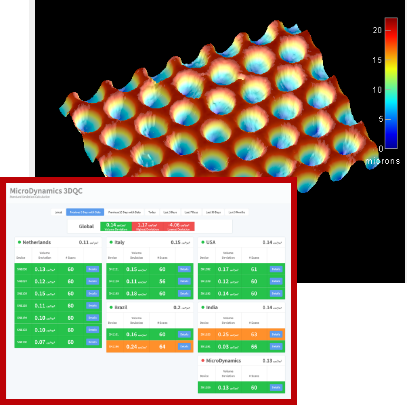 Device Specifications
Dimensions
250mm x 115mm x 153mm
9.8" x 4.5" x 6.0"
---
Weight
6.6kg
14.5lbs
---
Power
100 VAC – 240 VAC
50-60 Hz
<30 Watts
---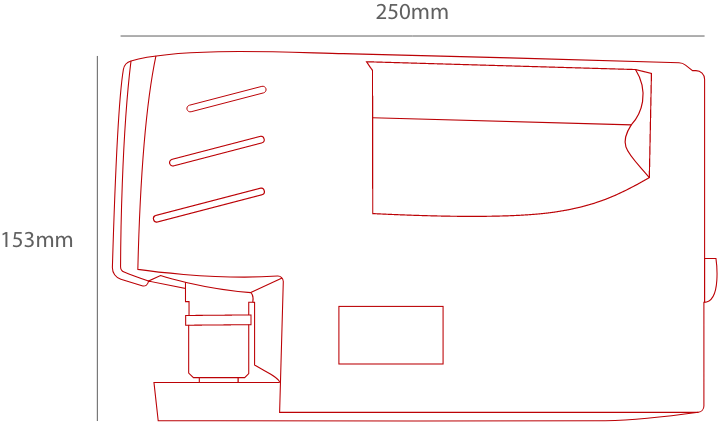 Parameters
| | 10x Interferometer | 20x Interferometer |
| --- | --- | --- |
| Numerical Aperture | 0.3 | 0.4 |
| Working Distance (mm) | 7.4 | 4.7 |
| Horizontal Resolution (Low Mag, microns) | 0.92 | 0.46 |
| Horizontal Resolution (High Mag, microns) | 0.46 | 0.23 |
| Vertical Resolution | 0.01 | 0.01 |
| Field of view at 1x (mm) | 0.59 x 0.44 | 0.29 x 0.22 |
| Field of view at 2x (mm) | 0.29 x 0.22 | 0.15 x 0.11 |
| Field of View in wide field mode (mm) | 1.18 x 0.88 | 0.58 x 0.44 |
| Screen Count Range (lpi) (lpcm) | less 100-1000 (40-400) | 200-2000 (80-800) |
Industry Game Changer
The Veritas device can measure your anilox's effective volume in under 8 seconds, which is much faster than alternative systems. With this device, you can make multiple scans in the same time it takes to make one scan with other systems, resulting in highly accurate volume readings.
This device is the first anilox measuring device approved by Anilox Manufacturers, eliminating any debate between printers and anilox suppliers over correct volume readings.
The device comes with a validated calibration plate and an optional online database/dashboard to ensure accurate measurement of volumes, volume loss, capturing and understanding of volume loss timelines, and checking incoming anilox tolerance.
Using this device can directly impact your cleaning procedures and ultimately reduce your press downtime. The Veritas package, including the device, calibration plate, and database, is a game changer for the flexographic industry.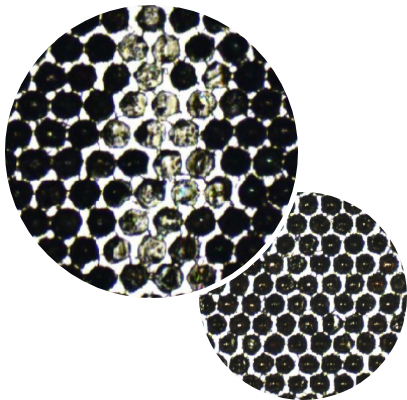 See How Apex
Anilox Volume Inspection Can Help You.